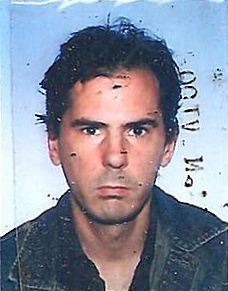 Juan Mutant (born: Juan Rogelio Camilion on 22nd of August 1969) is an independent musician from Argentina although before he become a musician he lived in Spain. Leaving education in 1988, he started to DJ with German born Ken Mutant in Amsterdam, finally moving to Berlin in time for the Wall's destruction. In the new decade, Juan, Ken and newbie Jasper vos formed the band Deliriant Mutant and started playing industrial and post-punk music live around Europe. In the years between the band's dissolve and Juan's CDBaby years, he moved to Buenos Aires and began to work solo. In 2004, he started to release his music on CDBaby, first under his real name, then using his moniker. The years spanning the middle of the decade he started experimenting with more styles including Soundtrack, Hardcore and Spoken Word. The start of the year 2007 saw him releasing a series of New Age relaxation CDs, a clear Mutant trait (Changing sound). Beyond 2007 Juan has perhaps not been as productive, putting together monotonous 20 + minute songs of repeated samples, sometimes even duplicating his output. It is not unusual for one of his albums to have 150+ tracks even ranging up to 250.
His music is a little like early Psychic Paramount (i.e. the Origins and Primitives album) but has an original sound that is unclassifiable. You can buy one of his 10+ hour magnum opuses online on iTunes or CDBaby for less than 10 dollars. It's so worth it. He sometimes works with John Fox of Ultravox fame, and he also works alone. If you like newer folk/psych/noise Juan is definitely worth checking out. Also, if you just like mellow, psychedelic grooves without much percussion you should also check out Juan. If you like Throbbing Gristle and Psychic TV and bands influenced by these projects, you'll definitely dig most of Juan Mutant's prodigious output. At times, as on the Follow the Dolar album, he seems to be playing with a full band and sounds like some strange post-punk band that never saw the light of day in the early eighties. On that same album, however, there are touches of psychedelia and industrial music. The one constant with Juan Mutant is that his music is ever-changing, and varied. He just needs wider recognition in the United States so he can tour here and blow all our minds.
Ad blocker interference detected!
Wikia is a free-to-use site that makes money from advertising. We have a modified experience for viewers using ad blockers

Wikia is not accessible if you've made further modifications. Remove the custom ad blocker rule(s) and the page will load as expected.