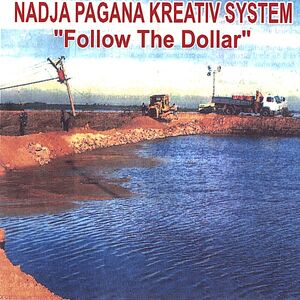 Follow The Dollar is a compilation featuring music recorded by Deliriant Mutant in their early years. Released by Juan Mutant in 2004 it was the first release to feature all of the tracks on the album.
It was recorded between c. 1988-1994 at various places in Europe by Juan Camilion, Ken Anders + Jasper Vos
It was also the first release to have mostly correct titles for the tracks. The first disc is correctly titled on Amazon whereas the 2nd disc is always mistitled.
The building featured on the disc labels is Catherine Palace in Tsarskoye Selo. This is due to Juan's policy of using "random" images for his albums but may also be due to the building being used by many Tsars; people with excessive riches.
Several of the tracks were rerecorded by Juan for use in his album Cold Static. Compared to the lo-fi nature of many of these tracks, Cold Static sounds much crisper and many of the songs on it are arranged in a more Rock sound.
Most of these tracks would be released again on "The Real Sampler", a later release featuring tracks which didn't make it onto this album and. Further more, almost all of them were included on Zen Sampler with tracks 8-13 on disc 2 correctly named.
Disc 2; tracks 1-6 are unnamed and the naming of them is never disclosed anywhere in Juan's discography. This is unusual since most of the unnamed tracks Juan has released have been the numerous ones on albums like 22/08/69 (even though select tracks from that album have infact got titles).
Track list
Edit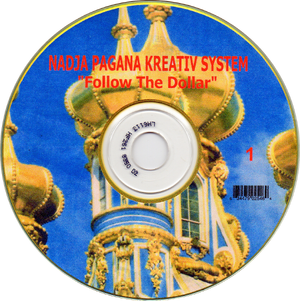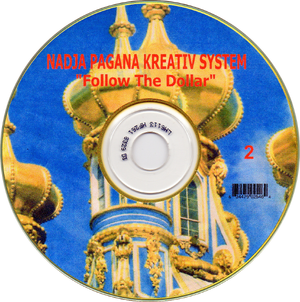 CD 2
No.
Title
•
Length
1.
"??"  
Are You This?
4:43
2.
"??"  
Beepers
Picaboo
7:37
3.
"??"  
Cannot See It
4:42
4.
"??"  
Voices in the Dark
2:38
5.
"??"  
I Don't Want To Hear You
I Can Hear You
5:26
6.
"??"  
Space Traps
5:38
7.
"Kill the Dog In You"  
Action
6:57
8.
"This Place This Desert"  
What Is Nothing
11:04
9.
"The Elephant's Song"  
K11
K7
7:31
10.
"Don't Do That"  
This Title of Soberan
This Title of Soberania
4:32
11.
"Tramps"  
Supreme Court of Justice
Supreme Court
4:11
12.
"Her Secret"  
Almost Well
Almost Done
3:11
13.
"Do It"  
The End
3:33
Ad blocker interference detected!
Wikia is a free-to-use site that makes money from advertising. We have a modified experience for viewers using ad blockers

Wikia is not accessible if you've made further modifications. Remove the custom ad blocker rule(s) and the page will load as expected.